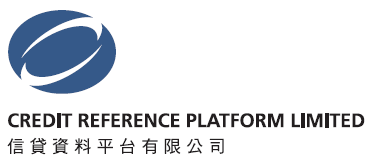 Credit Reference Platform
Using the latest technologies, including distributed ledger technology (DLT), big data architecture and API, the Credit Reference Platform (CRP) is developed under a Multiple Credit Reference Agencies (MCRA) Model. It aims to facilitate the exchange of encrypted consumer credit-related information between participating credit providers and selected credit reference agencies (CRAs).
Company Profile
Established in March 2022, the Credit Reference Platform Limited (CRPL) is a wholly-owned subsidiary of HKICL Technology Solutions Limited under the HKICL Group. It is a special-purpose vehicle set up to act as the platform operator to implement and operate the CRP for the financial industry in Hong Kong.
Introduction of Credit Reference Platform
With the facilitation of the HKMA, the CRP aims to cultivate a competitive environment for the consumer credit reference industry to enhance the service quality of selected CRAs while reducing the operational risk of single-point failure arising from reliance on one single CRA in the market. The CRP is owned by the Industry Associations comprising The Hong Kong Association of Banks (HKAB), the Hong Kong Association of Restricted Licence Banks and Deposit-taking Companies (DTCA), and the Hong Kong S.A.R. Licensed Money Lenders Association Limited (LMLA).
The CRP uses the latest technologies (e.g. "DLT") to create an ecosystem for exchange of consumer credit data (CCD) among selected CRAs and participating credit providers through the HKICL Network ("ICLNet2"), which is a secure network to mitigate the risks arising from a single service provider while protecting the CCD.
In the long run, the CRP will not only provide a robust and resilient infrastructure for exchange and protection of data, but also promote the use of advance technologies to enhance the service quality of selected CRAs.
Read Overview of MCRA Model on HKAB Website